LAYS Stax Chips – 3D Animation
When we eat chips they're often all over the place. It's especially true for Lays. What could be more perfect than the crafting of this crazy machine in 3D animation to highlight the stacking of this product that needs no introduction!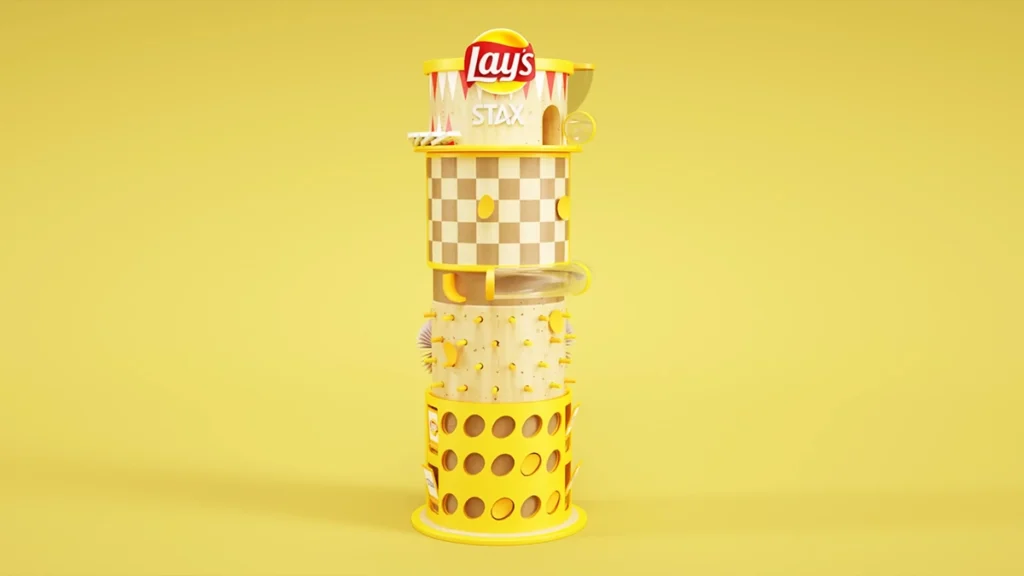 Nothing stacks up to the timeless taste of Lays potato chips. These are the chips we like to take on a road trip. That's what this short 3D journey is willing to show, with different colors for the different graphic worlds.