The Green Dood' – 2D Animation
We were very excited to create this enthralling 2D Animation, one-of-a-kind Web3 animation video featuring none other than the Doodles NFT.
With respect to their signature playful design and colors, we expanded Doodles exceptional creativity to the character's surrounding world, complete with pastel-rich graphic skies, intuitive frame by frame animation (cel animation) movement, sound design, and of course, magical clouds.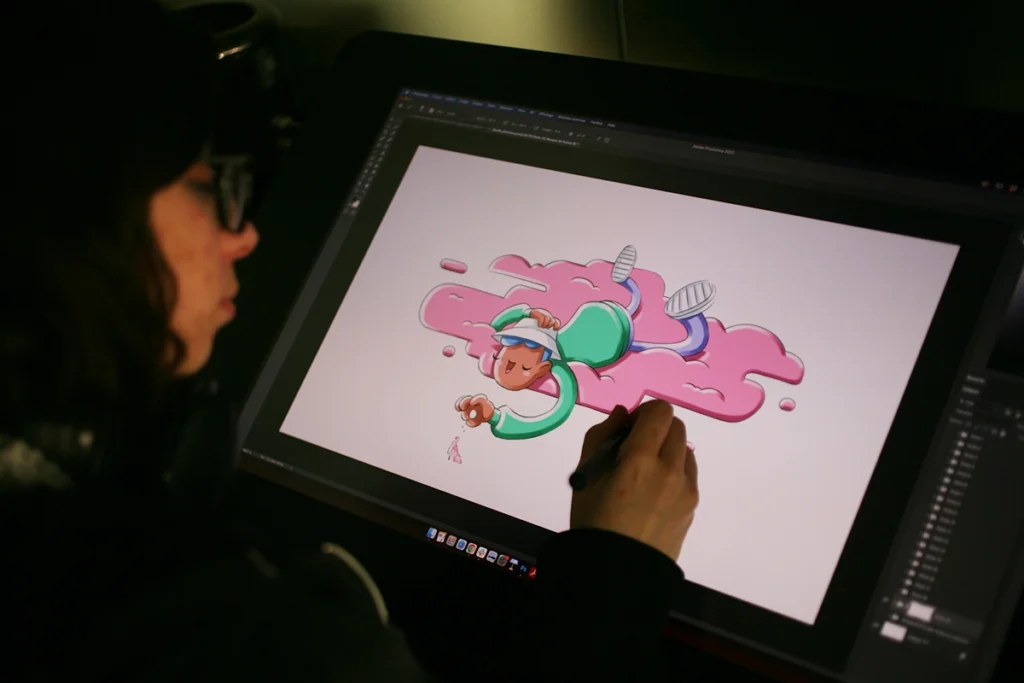 Preserving the fun energy of this NFT collection through a simple but balanced relationship between beautiful illustration, fantastic landscaping, and motion design means viewers from any industry can enjoy the Doodles world.