Animation Studio 2D video x Skateboard Inc
We created this frame by frame animation for Skate Inc in our Animation Studio in New York, showcasing one of the most iconic action sports: Skateboarding! Born in the 1950s in California, skateboarding has become a dynamic and influential subculture, with its own aesthetics and a spirit of creativity, freedom, and personal expression.
We proposed various graphic styles and color palettes. Once the graphic style was locked in, like all animation agencies we launched the creation of this powerful cel animation with the storyboard , breaking down each scene, the transitions, and the movements of the illustrated characters.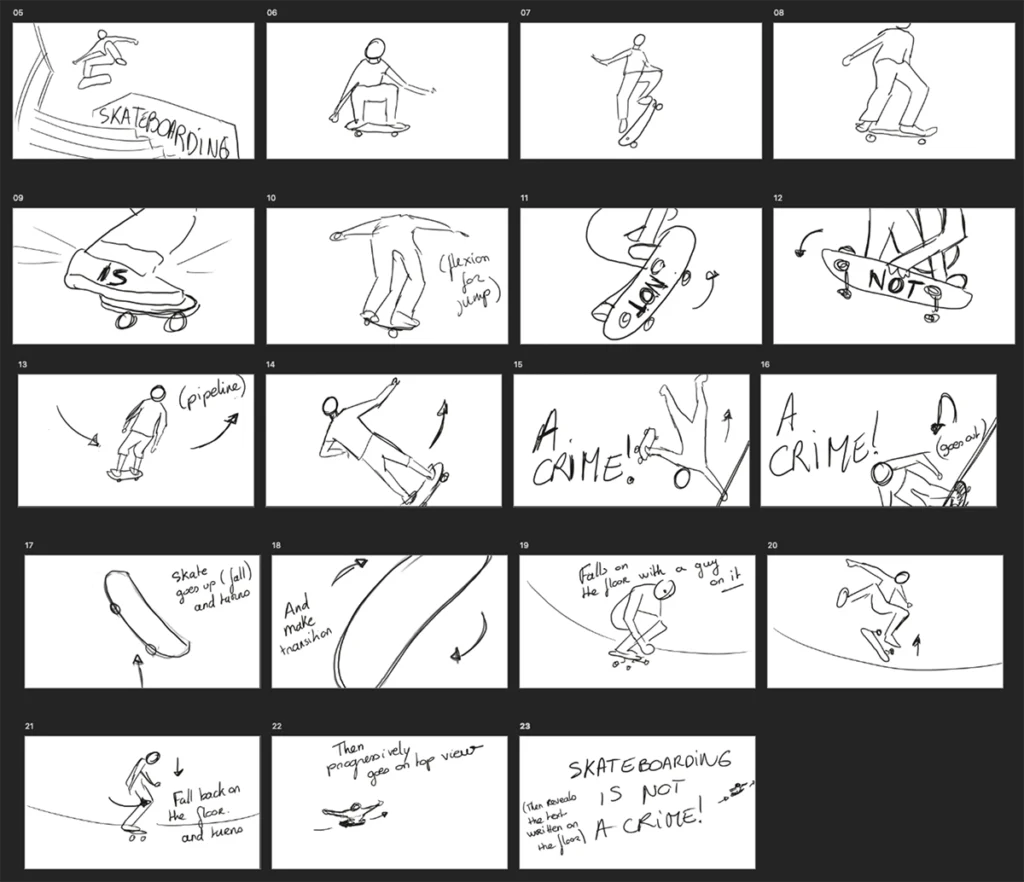 To convey the passion for skateboarding and the tricks performed by skaters, we created an animatic (a simplified version of the animation based on proper movements and timing). This allowed us to finalize the last details before embarking on the meticulous process of traditional 2D animation (cel animation).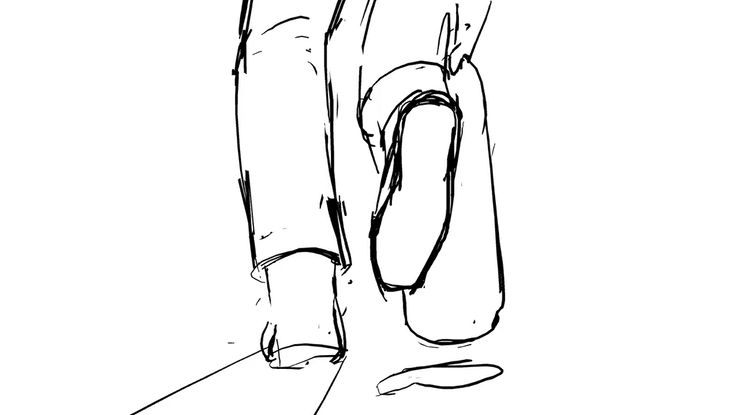 Similar to the early Walt Disney cartoons, we illustrate each scene frame by frame. Fortunately, the technique has evolved, and we now work directly on large-format digital graphic tablets, eliminating the need for scanning individual layers.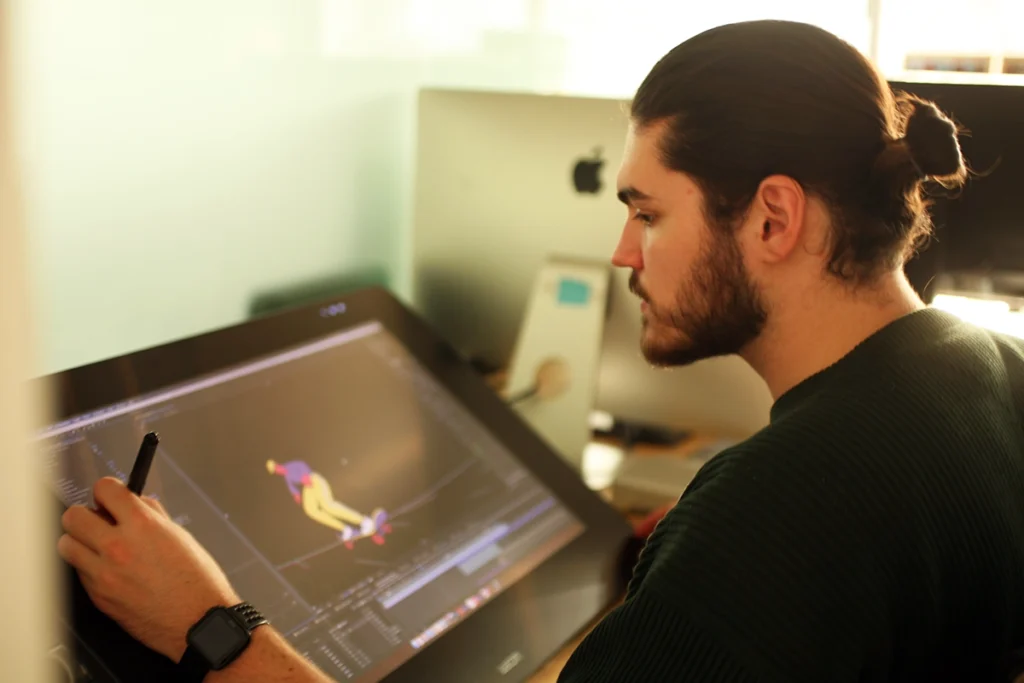 With the rise of extreme sports and events like the X Games, and even qualifying as an Olympic discipline since the Tokyo Olympics, skateboarding has become a central element of urban culture – influencing fashion, contemporary art, and of course music. That's why, for the soundtrack we collaborated with Ugly Mac Beer, a true hip-hop enthusiast, who began his career in the late 90s as a DJ of La Formule alongside Wax Tailor. He has become an iconic figure in the turntablism/scratch music scene as an artist and independent producer, running his own label, Beatsqueeze Records. Together, we created a tailor-made soundtrack that perfectly complements the animation.