Motion Design + Live action x SUNBIT App
Sunbit reached out to us to create a colorful live action + 2d (mixed media) animation ad depicting the stress of last-minute purchases that can be resolved with ease by using their product service. With their trust in our creativity and capabilities, we embarked on a journey to craft a visually captivating narrative that would resonate with audiences and illuminate the positive aspects by mixing live action with animation.
The combination of live action and 2D animation offers an array of benefits. It creates a dynamic visual experience that transcends the boundaries of reality, allowing for the infusion of creativity and imagination into the narrative. In our collaboration with Sunbit, this innovative approach added an extra layer of depth and engagement to their message.
Like many projects requiring high-quality illustration, we began working in parallel; on one side we developed the rough illustrations and character design, and on the other we built the storyboard for this film. It allows for organizing all the scenes of the film in a way to make them more fluid, and to think through each transition to ensure they are as harmonious as possible.
At the heart of our creative endeavor was the transformation of a protagonist actress into a quick-thinking, bright-faced illustrated character. This metamorphosis symbolized the transformation that Sunbit's service can bring to an individual's financial experience – turning stress into ease, uncertainty into confidence. The actress, now animated, navigates a vibrant, colorful world filled with hurdles, all of which she effortlessly overcomes, thanks to the magic of Sunbit.  
One of the key aspects of this project was the seamless integration of Sunbit's branding colors into both the live-action footage and the 2D animation. By harmoniously blending these elements, we achieved a fresh and authentic finish that not only highlighted the brand but also underscored the unity of their services with the dynamic interplay between the live and animated worlds. The result was a visually striking and cohesive narrative that effectively conveyed Sunbit's core message.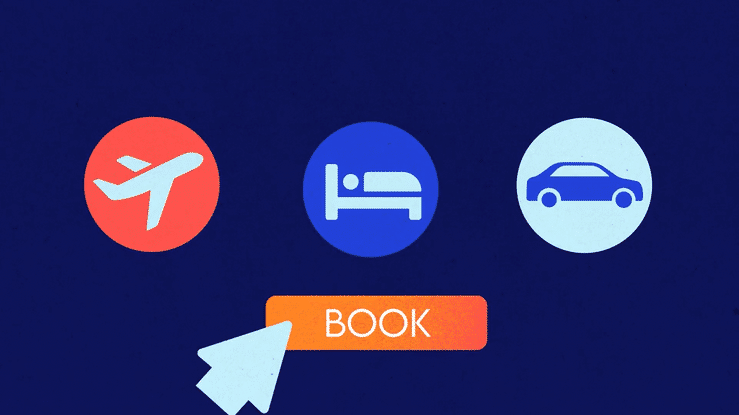 The synergy of live action and animation brought forth a vibrant, revitalized version of Sunbit's ad campaign. By embracing this innovative approach, we not only captured the attention of viewers but also left a lasting impression. The positive aspect of this blending was that it allowed us to transcend the conventional boundaries of storytelling, communicating a message of hope, ease, and empowerment through the lens of creativity and imagination.
Our collaboration with Sunbit is a testament to the power of merging live action with animation. It allowed us to create a visually captivating narrative that not only showcased the stress-relieving benefits of Sunbit's services but also emphasized their commitment to innovation and creativity. Through this project, we demonstrate that when the worlds of live action and animation collide, magic happens, and powerful stories are born!
Our motion design studio is here for you! Let's discuss your project and make your vision come to life!