TWILIO API – Motion Design
Twilio selected us to create a video presentation of their customer engagement API platform using 2D animation, Cel Animation, and Motion Graphics. As a globally recognized company, the client wanted a video primarily set against a white backdrop, featuring a stylized character and more technical interface elements. This would allow them to communicate with this video on a worldwide scale through translations into a dozen different languages.
Twilio is a Californian company specializing in customer relations. While it might not be widely recognized by the general public, people all over the world use its services daily through mobile phones. The company's client roster includes the likes of Uber, Airbnb, WhatsApp, Salesforce, and countless startups. Twilio makes managing customer communication cases in all areas easier for these companies, enabling them to interact with end-users in the most effective manner possible, whether through voice, text, or video.
Twilio's messaging API is not only reliable, fast, and user-friendly, but it also works with numerous messaging providers. The inspiration for the video strikes a balance between character animation and many "techy" interface and visualization elements of their solution.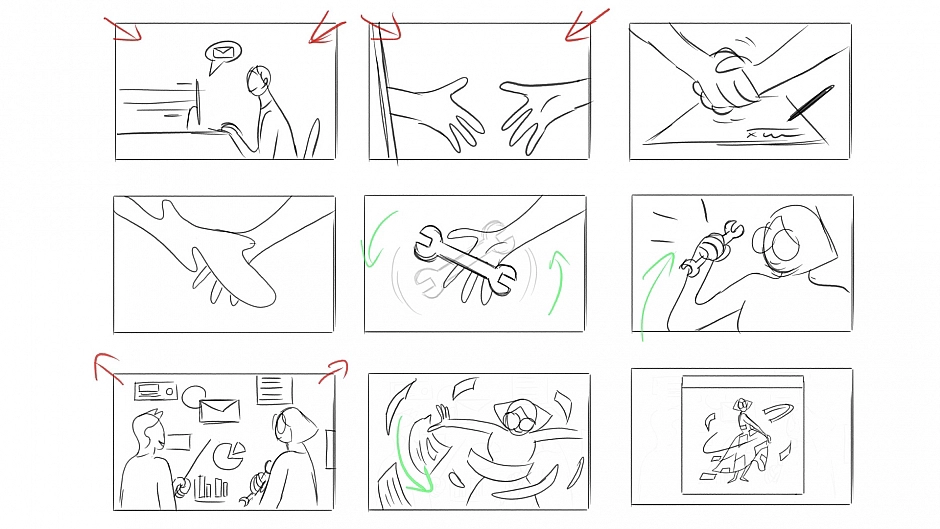 We assisted the company in conveying this message through 2D animation that combines these two techniques: motion design and traditional 2D animation. This creates smooth transitions that allow for an effortless viewing experience of this video.