SWISSTED Poster – Motion Graphics
With this Motion Graphics tribute we celebrated the emblematic music bands of the 70s & 80s! This vintage style video was done with a mix of Swiss design and some smooth animation.
The film was born in a bookstore! We came across these Swissted posters created by Mike Joyce, and we were immediately charmed by their originality. So, we contacted Mike with only one idea in mind: put these posters into movement. We also wanted to produce a custom-made soundtrack with clips of all these iconic songs. And that's how it started!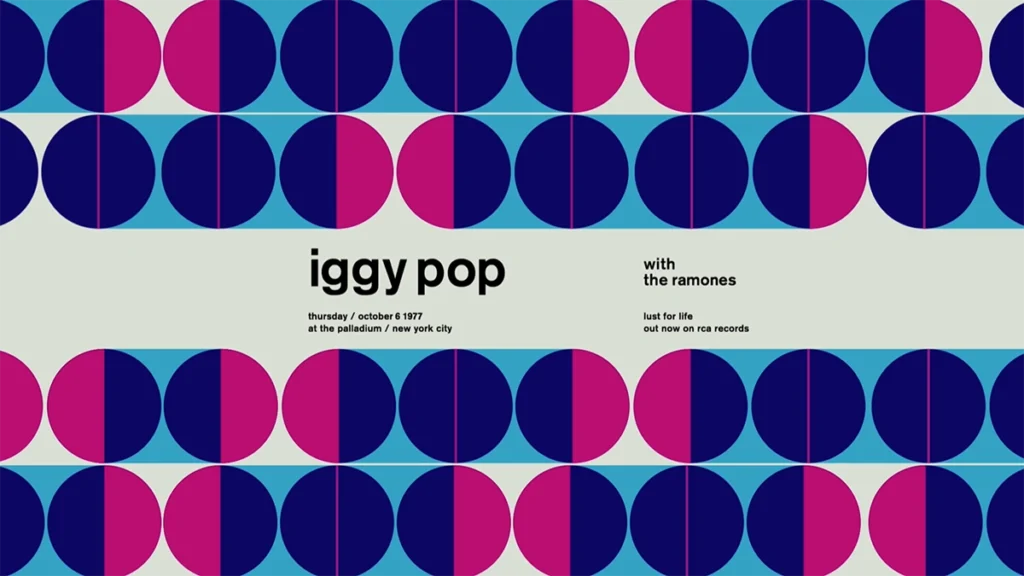 Mike Joyce is a New-York designer, a rock music and graphic design fan. He's well-known for his album covers of various artists such as Katy Perry and Iggy Pop. One day he decided to transform the vintage flyers of the punk rock bands of his youth into Swiss style posters.
Each poster expresses a new aesthetic with strict lines, colorful geometric shapes, overlapping and transparency effects and text in Bertold Akzidenz Grotesk medium. An amazing old school motion graphics video!