Desjoyaux Story – Motion Design
To tell the incredible story of the Desjoyaux family, we decided to create a dynamic and funny explainer video. The first step was the artistic direction, aiming to strike the right balance between archive footage and digital imitation of "paper collage" to achieve a dynamic and modern visual storytelling. This motion design project presents the Desjoyaux family, who grew from one homemade swimming pool to sharing joy with many through their successful pool building company.
We decided to produce the video in this mixed-media animation style to closely align with their story, incorporating real images, family pictures, their inspirations, and their dream turned into reality. We infused textures, patterns, and colors to amplify the positive and almost humorous tone of the voice-over.
An explainer video is a precise and captivating tool that quickly and effectively grabs the attention of viewers. Its purpose is to simplify complex concepts, products, or ideas into easily digestible visual and auditory information. By utilizing visual storytelling techniques, it enhances understanding and retention of the key message by the audience. Once the animation script is written, we translate the chosen graphic style into a storyboard, sequencing the entire video and allowing the client to visualize the final product. It is easier to make modifications at this stage rather than once the animation process has started.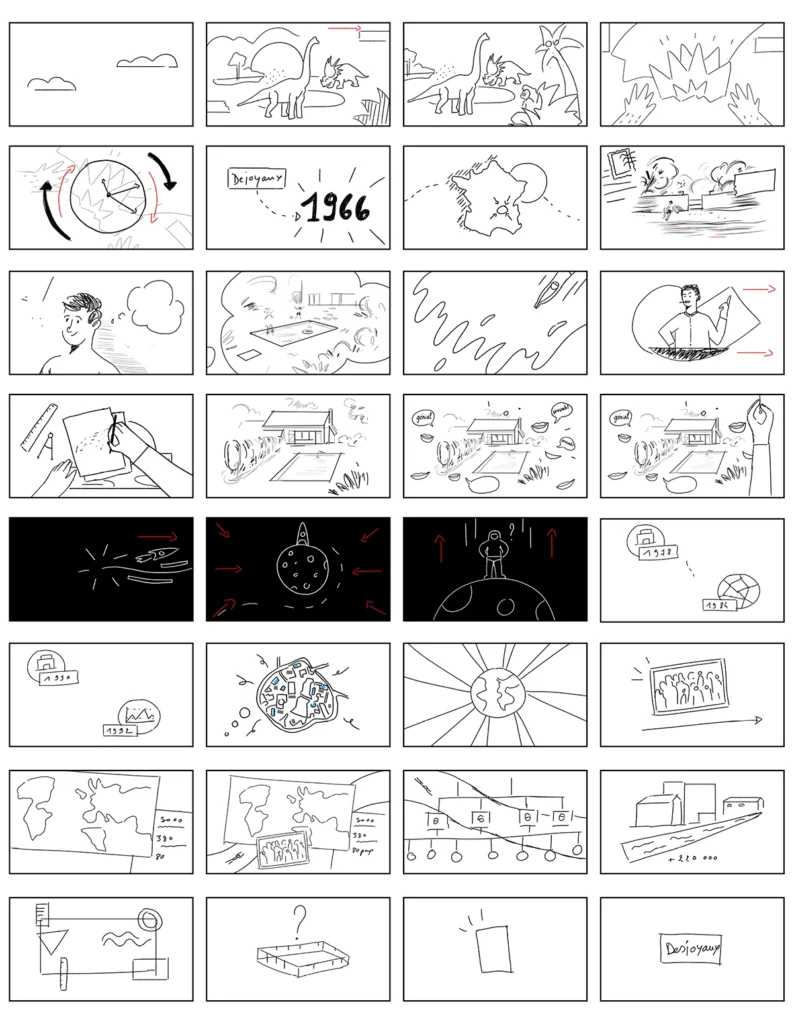 Explainer videos can be easily shared across various platforms by our clients, maximizing their reach and impact on the target audience.