NFL SUPERBOWL LVII – 2D Animation
Our 2D Animation Studio got reached by the NFL to bring the Super Bowl LVII thematic artwork to life. Many wait for this grand event, and a whole country cheers for it. The official Super Bowl tickets and posters are also derived from this splendid artwork.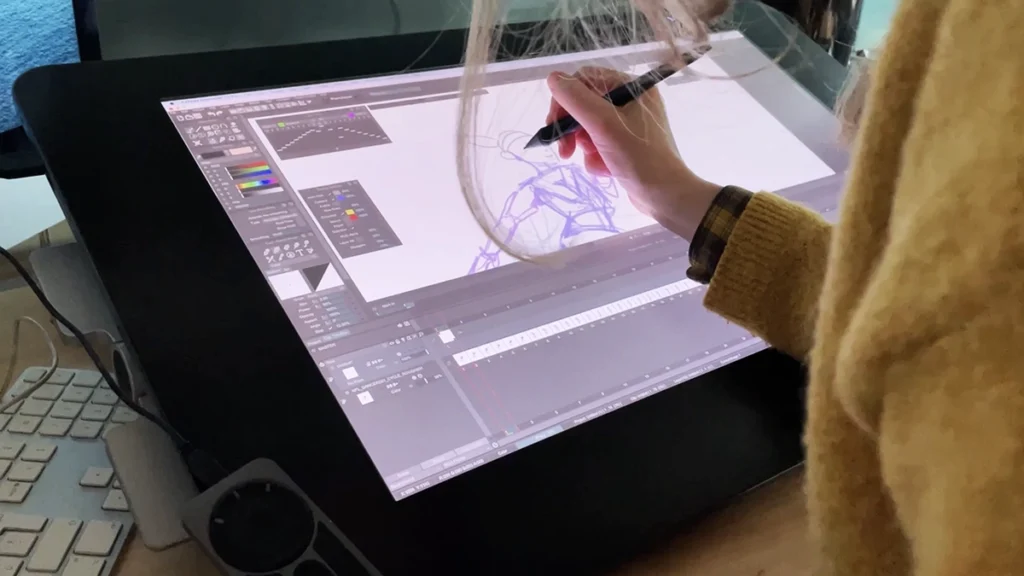 With the original artist of the piece being Lucinda Hinojos we gather the importance and symbolism of every piece of her work, which represents the Native American culture. The best way to push boundaries and give life to the artwork was through traditional animation.
The hummingbird takes us on a journey while exploring elements of the culture and diving into Arizona's State Farm Stadium.
To stay close to the painting technique used for the original artwork, we added a brush stroke effect to the whole animation. Enjoy this colorful ride, and let the best team win!